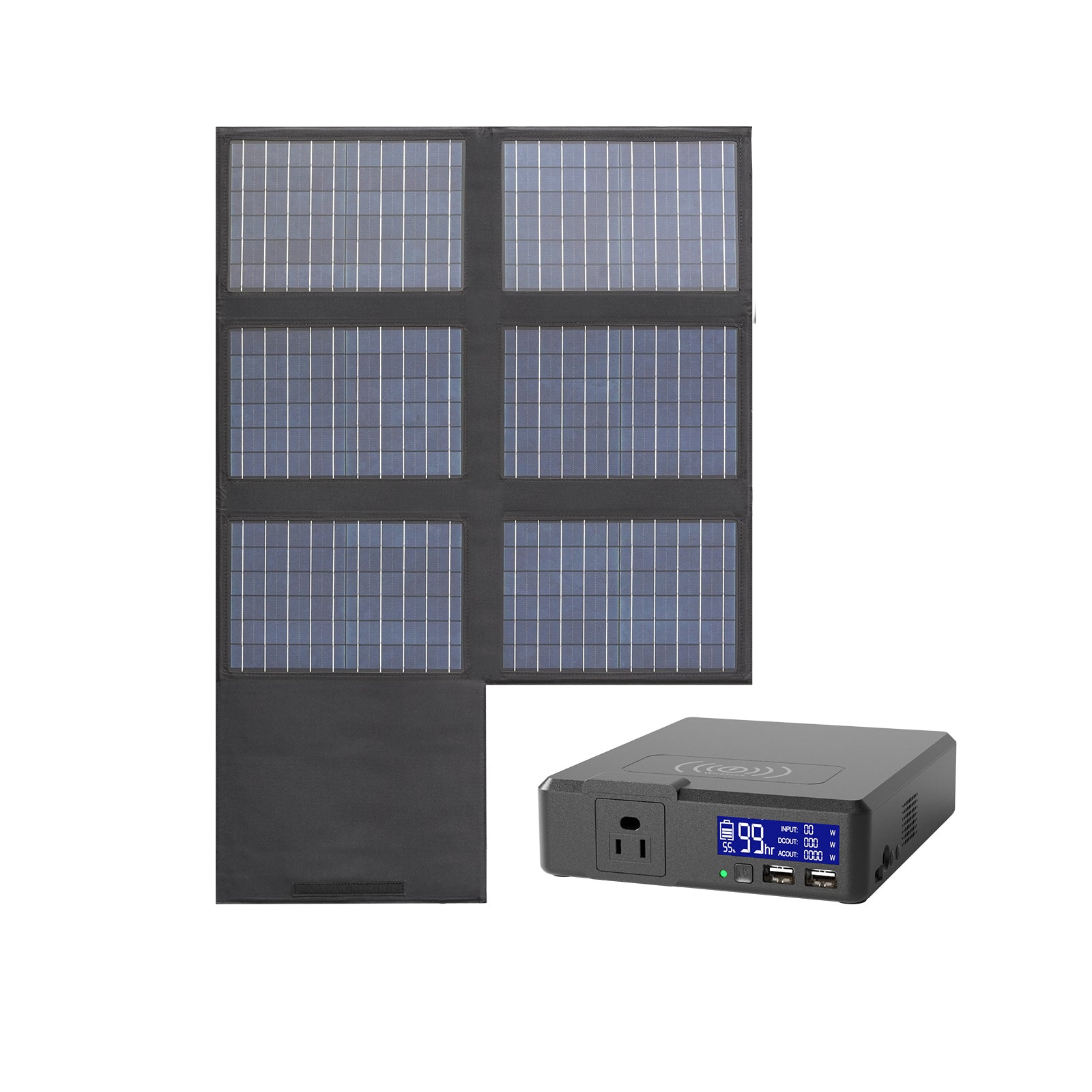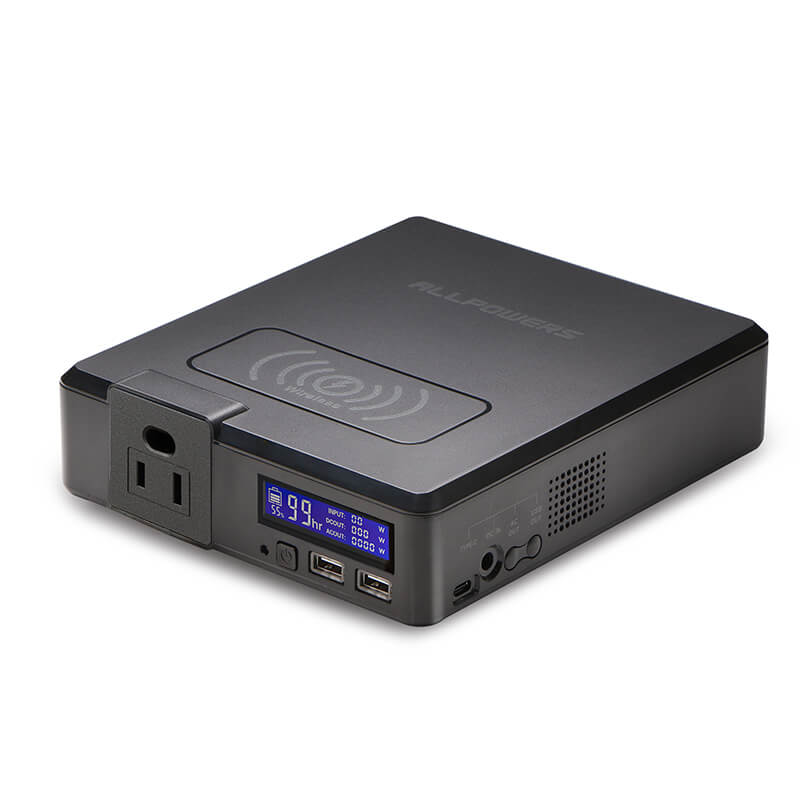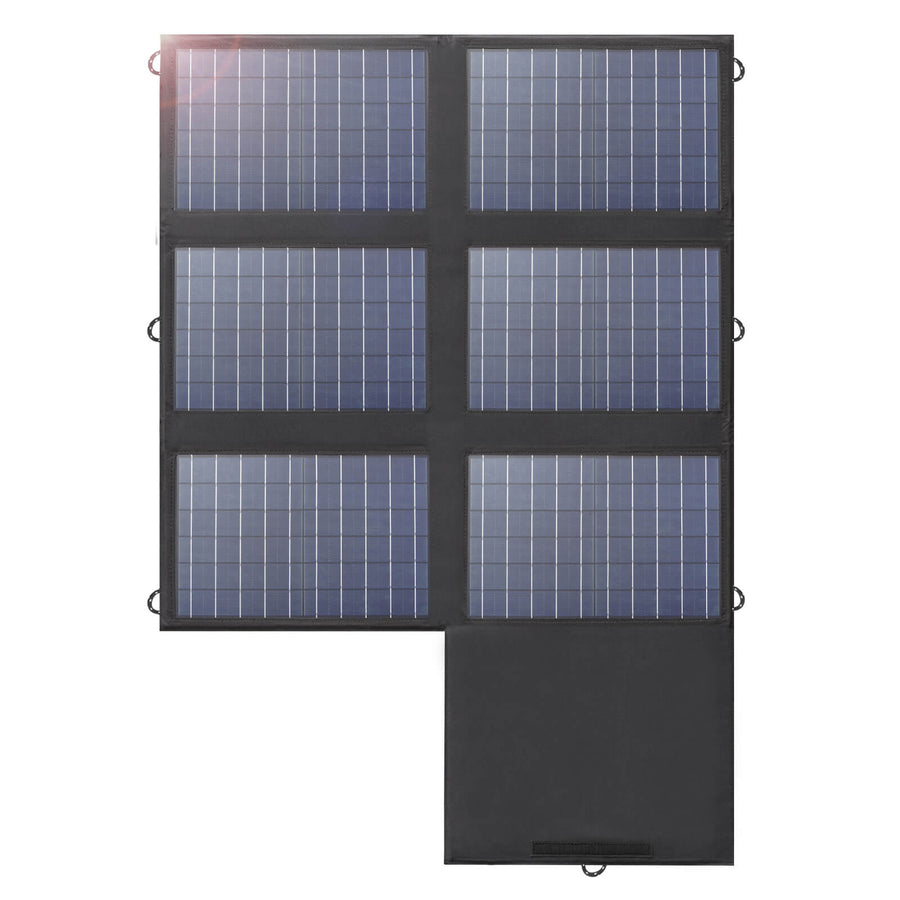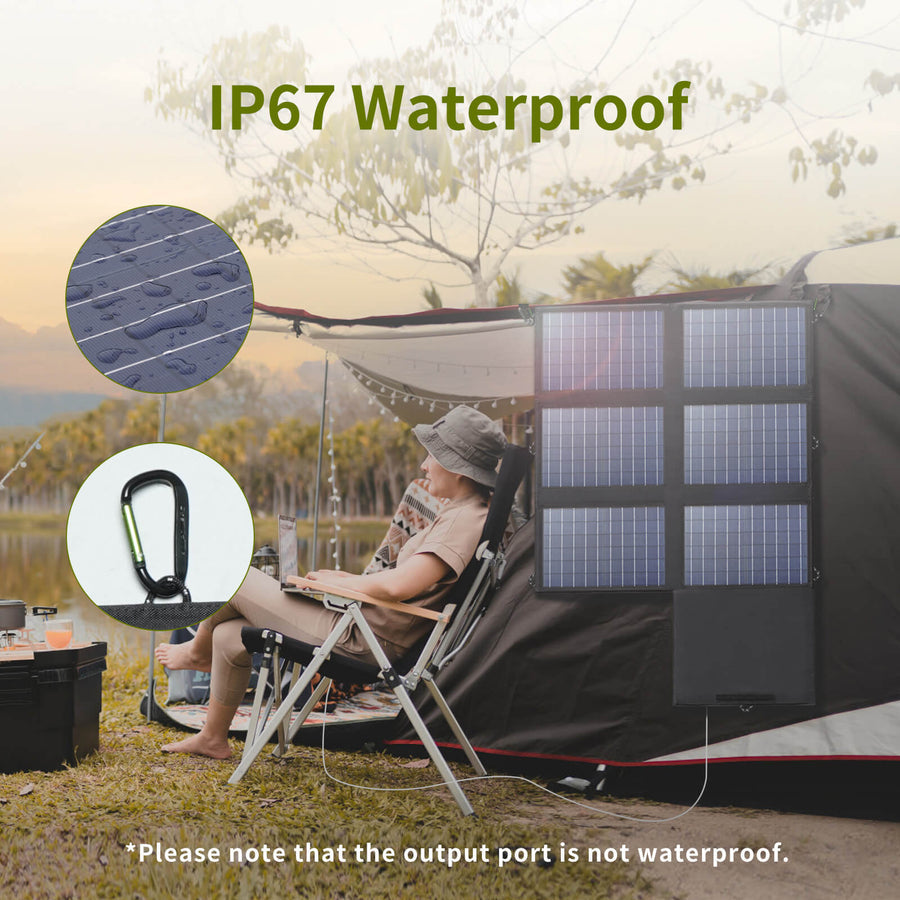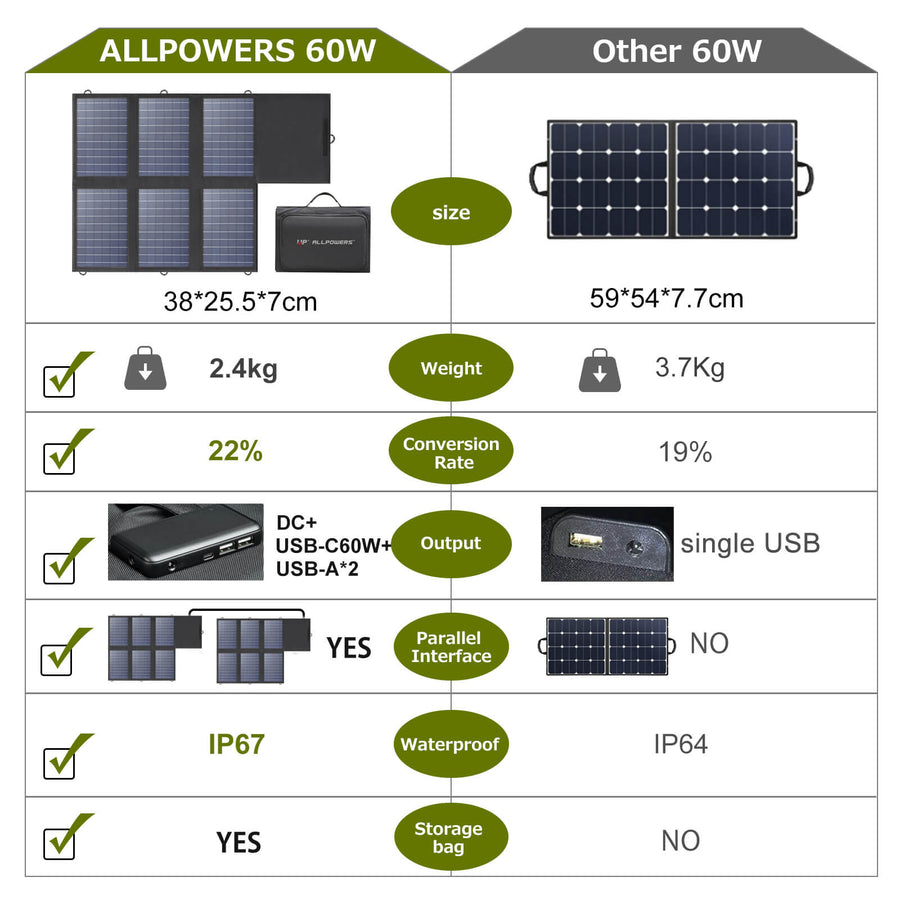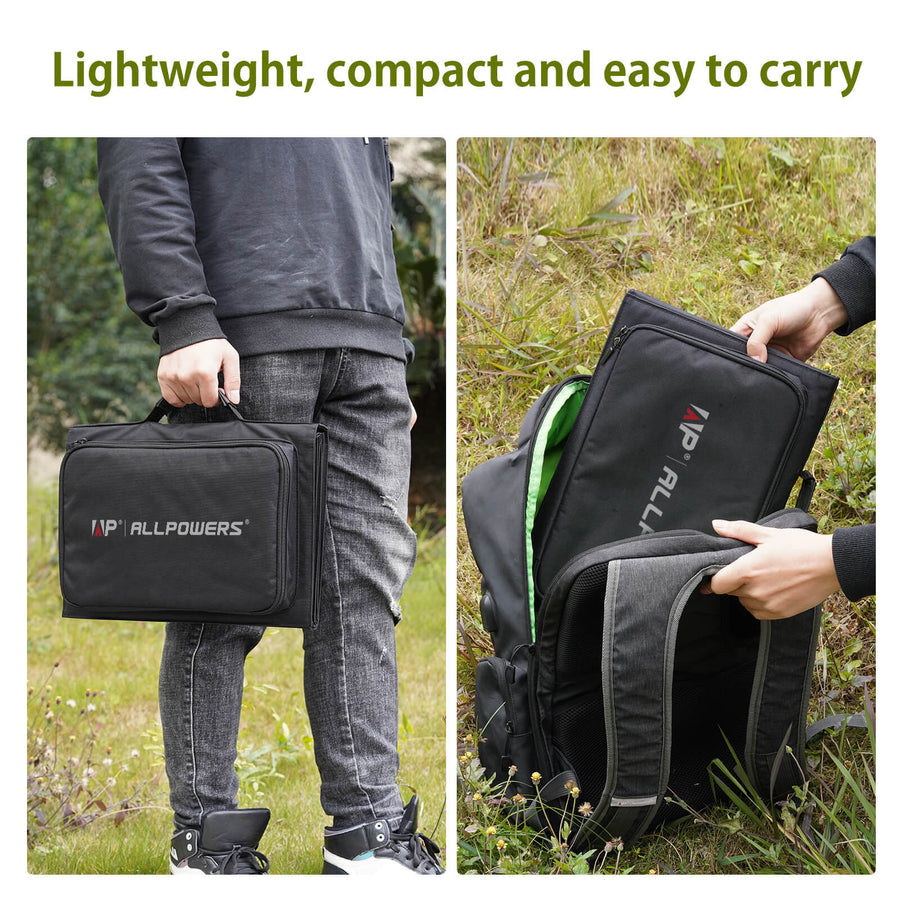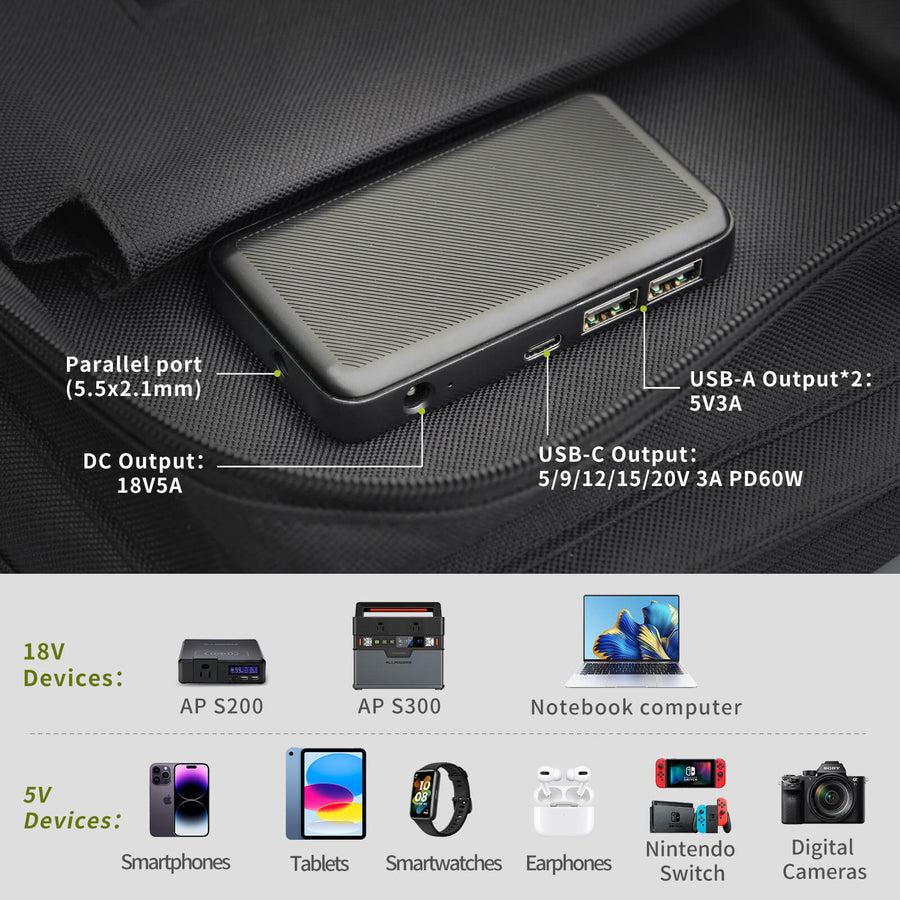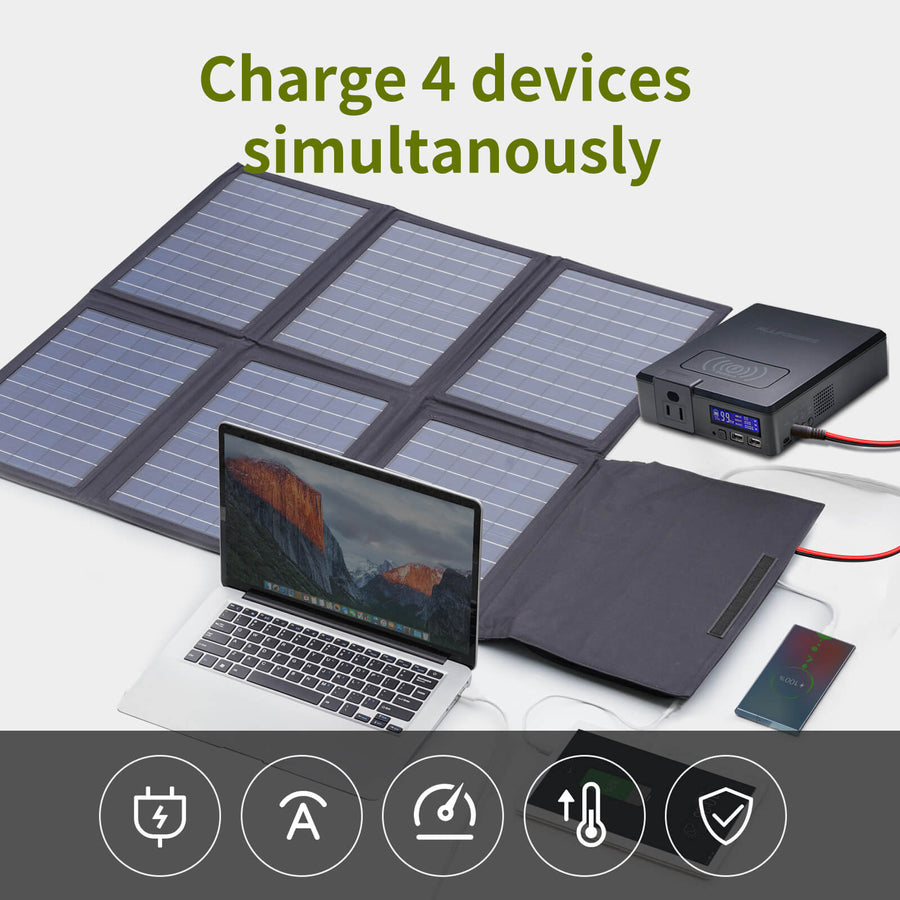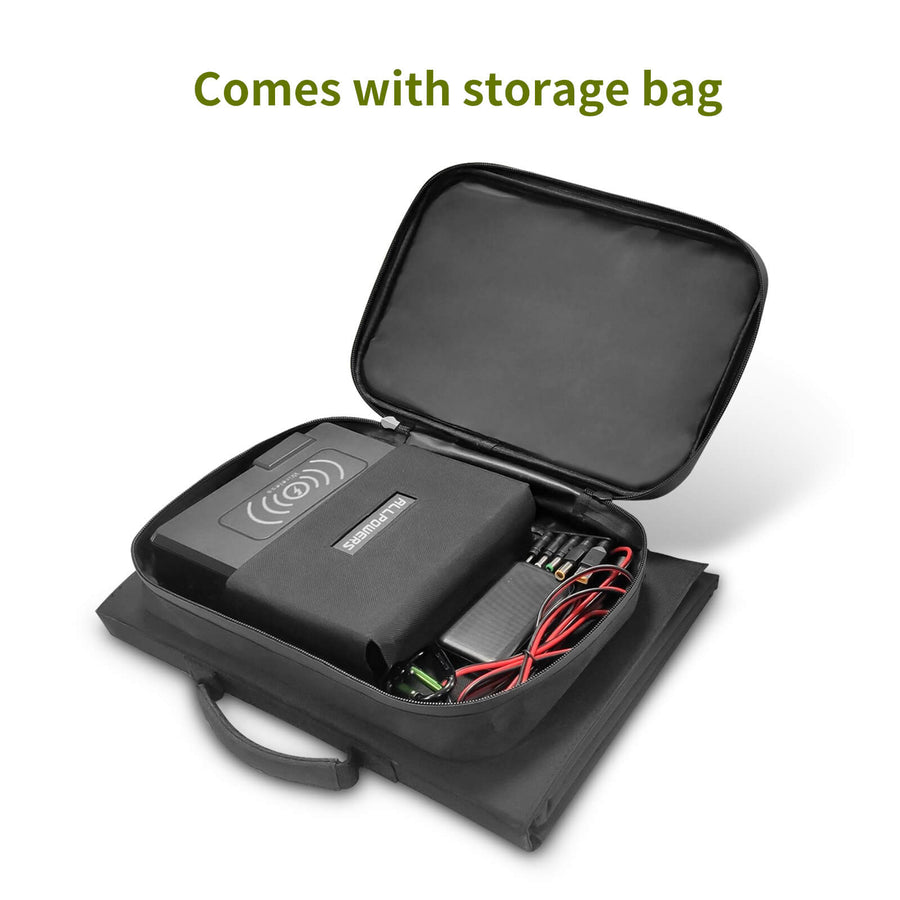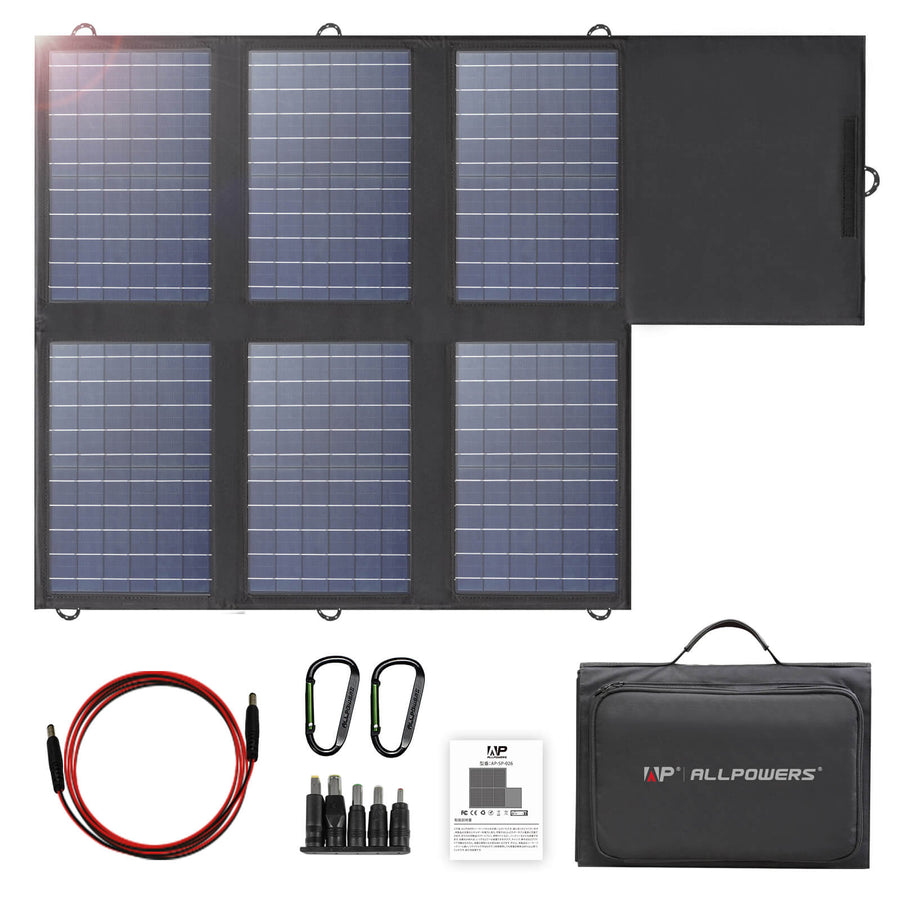 ALLPOWERS Solar Generator Kit 200W (S200 + SP026 60W Solar Panel)
---
Local delivery, 3-5 days delivery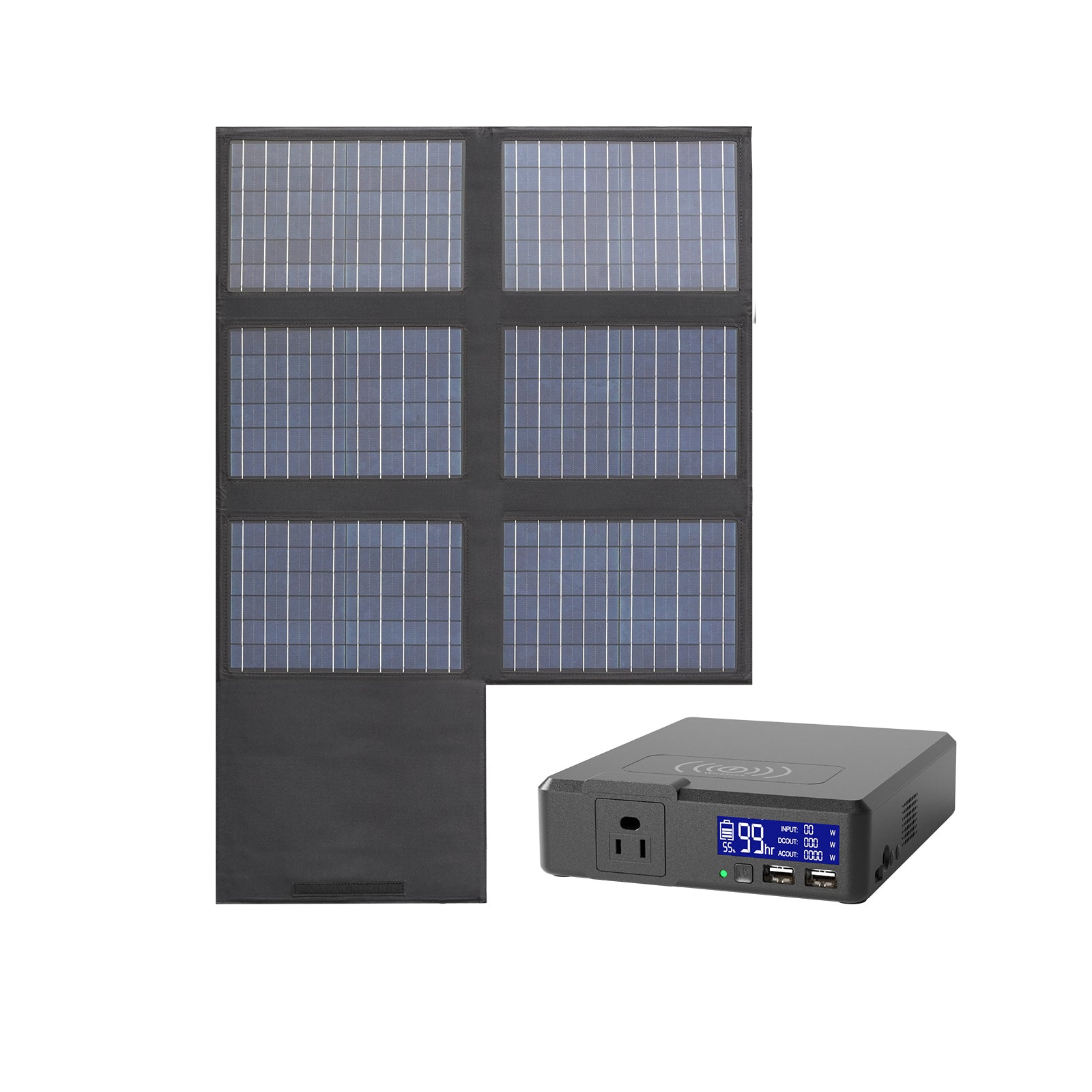 Feature Specification
154Wh Capacity;
200W AC output (240W surge);
1.5hours. Fast Dual Charging (USB-C+AC);
3 Ways to charge (USB-C+AC+solar charger);
99W Max. Solar Input;
Wireless charger;
3 lbs; 7.87*6.7*1.96 inch;
Portable carry/ Fast Charging/Certified Safe
Download Manual
Protection Circuit
Short circuit, over current, over power, over charge, over-temperature, ect
Wall Outlet Input
18V2A(Max. and Adapter included))
USB-C Input
5V/9V/12V/15V/20V-3.0A(PD 60W max)
USB-C 60W + Wall Outlet Input
99W Max (USB-C Charger not included)
USB-C Output
5V/9V/12V/15V/20V-3.0A(PD 60W max)
Wireless Charging frequency
Huge Energy With Mini Size
The laptop power bank only weights about 3 lbs with size 7.87*6.7*1.96 inch, easy to put in a bag. 200W/ 154WH /41600mAh capacity allows you to power 3 hours for laptop, 14 times for phone and 8 times for iPad. Ideal external battery for outdoor work, learning in library, laptop using in cafe.
Fully Charged Within 1.5hours
S200 features Dual-way quick recharge technology.99W Fast Charging that enables a 100% charge in the time it takes you to have a rest,providing sufficient power on demand.
Wireless Charging
The wireless charger supports most smartphones that are equipped with QI standard technology or other QI enable devices.When you are outdoors, don't worry about not having a charging cable
Power Up to 5 Devices simultaneously
Features 1* AC outlet (110V 200W), 1* Wireless charge, 2* USB-A ports and 1* Type-c port,Everyone will be taken good care of, regardless you're at home or staying outside.
Easy To Take Everywhere
The laptop power bank only weighs about 3 lbs with size 7.87*6.7*1.96 inches, easy to put in a bag. It won't be your burden when you are outdoors.
ALLPOWERS, Power Anywhere at Anytime
With 154Wh battery pack, ALLPOWERS Portable power bank is powerful enough to charge laptops, phones, cameras, drones, holiday lights and more, meeting different kinds of electricity demands usage for outdoor working, learning, emergency, trips.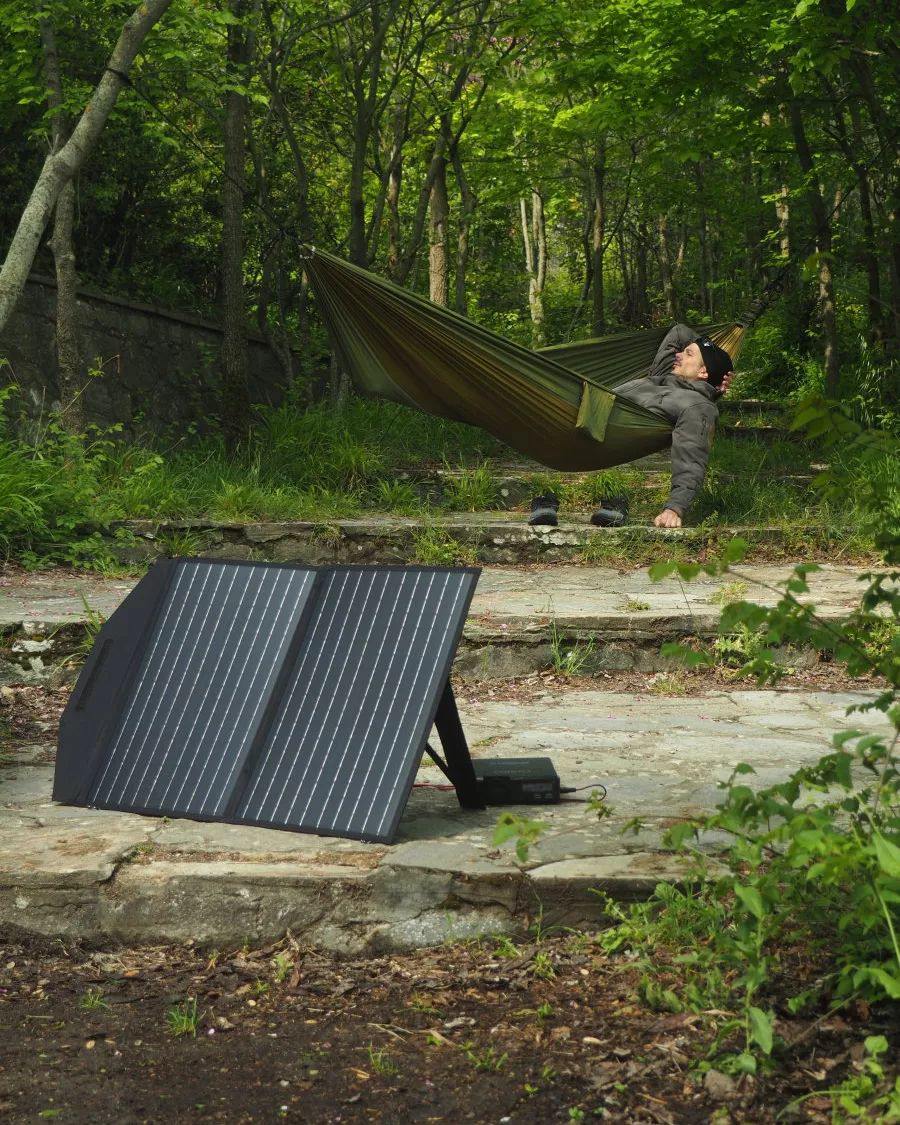 Solar Panel Charging
Recharged by Solar Panels 60W within 3 -4 hours, compatible with SP020 Solar Panel 60W and SP026 Solar Panel 60W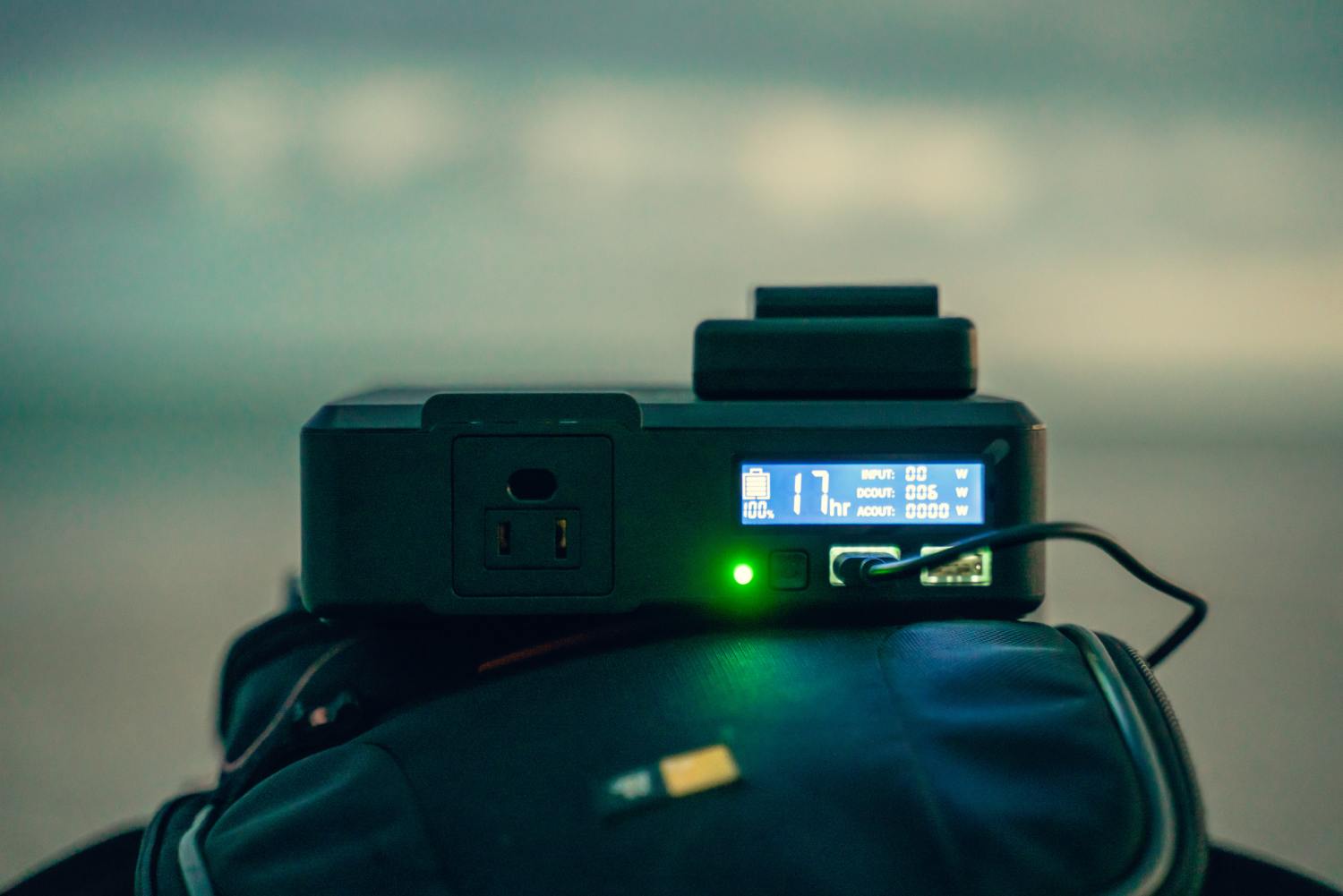 Can it charge and discharge at the same time?
What device can ALLPOWERS S200 power?

Please note that the AC output ports can only charge devices that operate at less than 200W besides, the whole wattage should be under 200 watts as well . Once exceeding, theALLPOWERS S200 will shut off automatically. Please refer to your device specification before purchase.
Is the ALLPOWERS S200 power station waterproof?

No. Please do NOT store it in a humid environment for a long time.
What kind of the solar panel should I choose?

The S200 solar input watt is 99W, if you exceed the watt, S200 will shut off automatically. You could choose 60W/100W solar panel to connect with S200.
Can I take this product on the plane?

Battery capacity: 154Wh/ 41600mAh, 3.7V.
The above is the capacity of the product, please consult the airline for specific policies.
Does this product have wireless charging?
This product is rated 5.0 of 5.0 stars.
It has received 4 reviews.
Good charger for the money
The item is a great quality for the price. The delivery was fast and lasts a long time! I was using it to charge my drone battery when I was going to my next job it was full when arrived there. I was using it also in my ice fishing trips to charge all my gear, it charged my Milwaukee battery for the Auger no problem.
Exactly What I Needed
I bought this to travel overseas and not only did it fit into my carry-on but came in really handy with all the power outages. My family and I were able to charge our phones and laptop so we could stay sane.
This kit is working well for me so far. I primarily work on my Macbook Pro M1 Max. I have the solar panel hung on my south side facing window, and at the sun's peak, it generates about 70 watts of power to charge. That of course varies all day as the sun moves in the sky.
The USB-C port is compatible with charging my Macbook (and my wife's though I havent tested hers as extensively). I have been able to run my macbook 5 days a week, the entire work day, just by keeping it topped off with the battery. This included several good cloudy days as well. A 100% Solar powered M1 Mac makes this a win in my book.
I also keep my phone topped off on the wireless charger on it. It is a new perminant fixture in my office.
ALLPOWERS Portable Charger 41600mAh Power Bank
ALLPOWERS Portable Charger 41600mAh Power Bank with AC Outlets USB Wireless is great for when you don't have access to an outlet for your mobile devices like power outage or your out camping