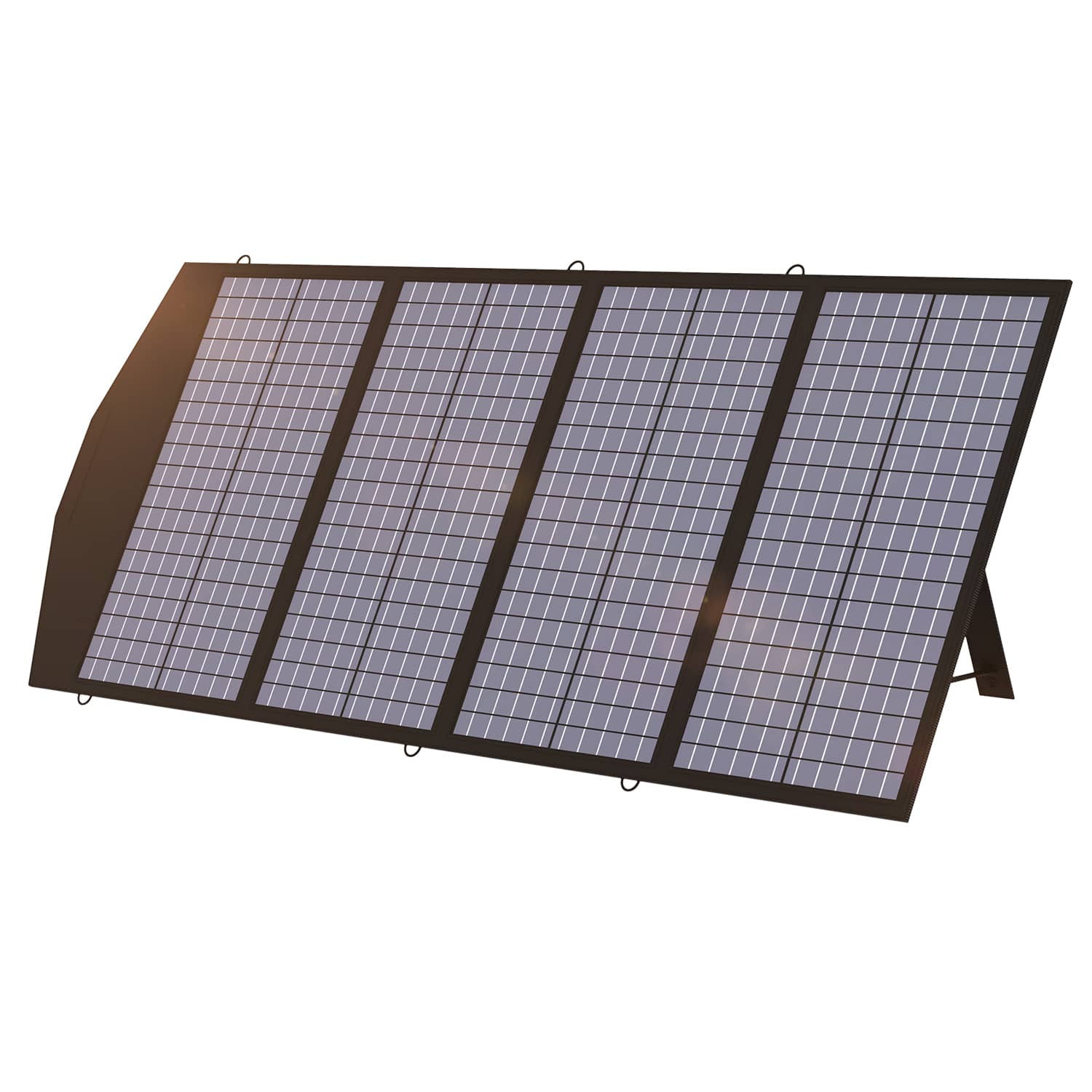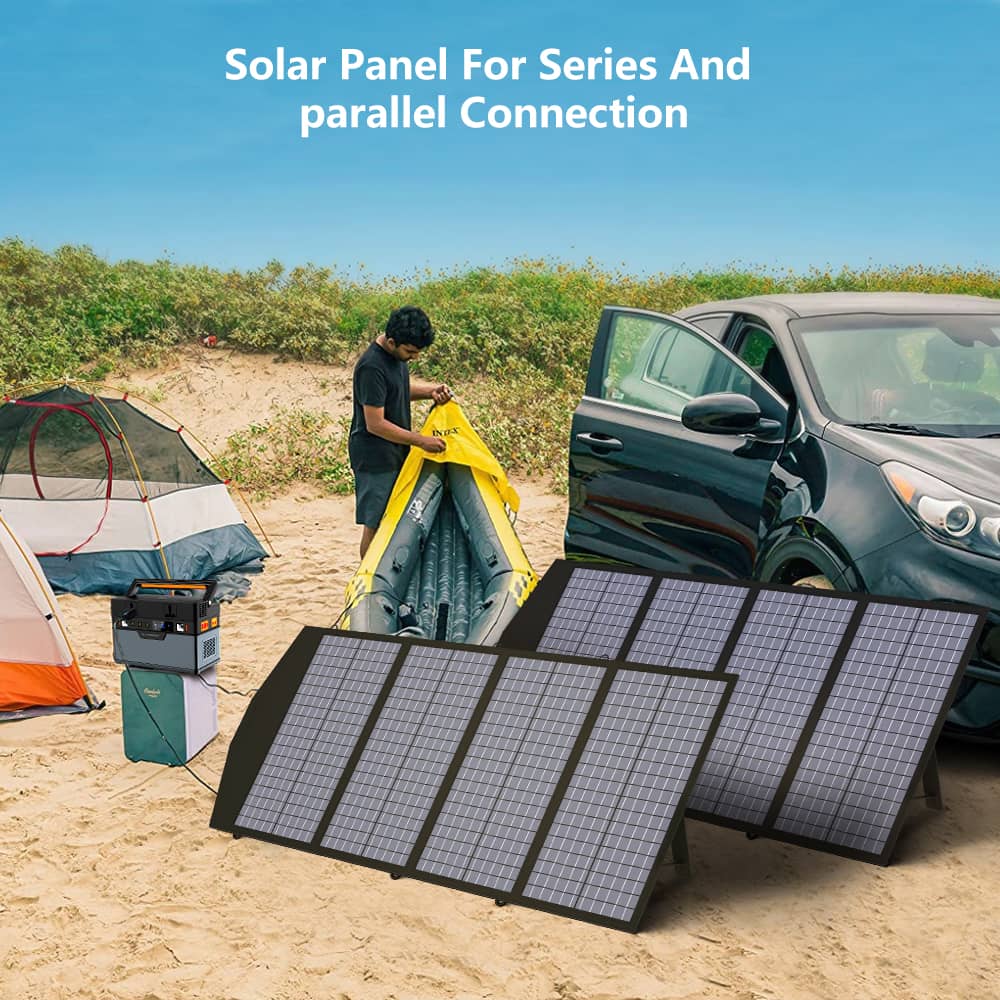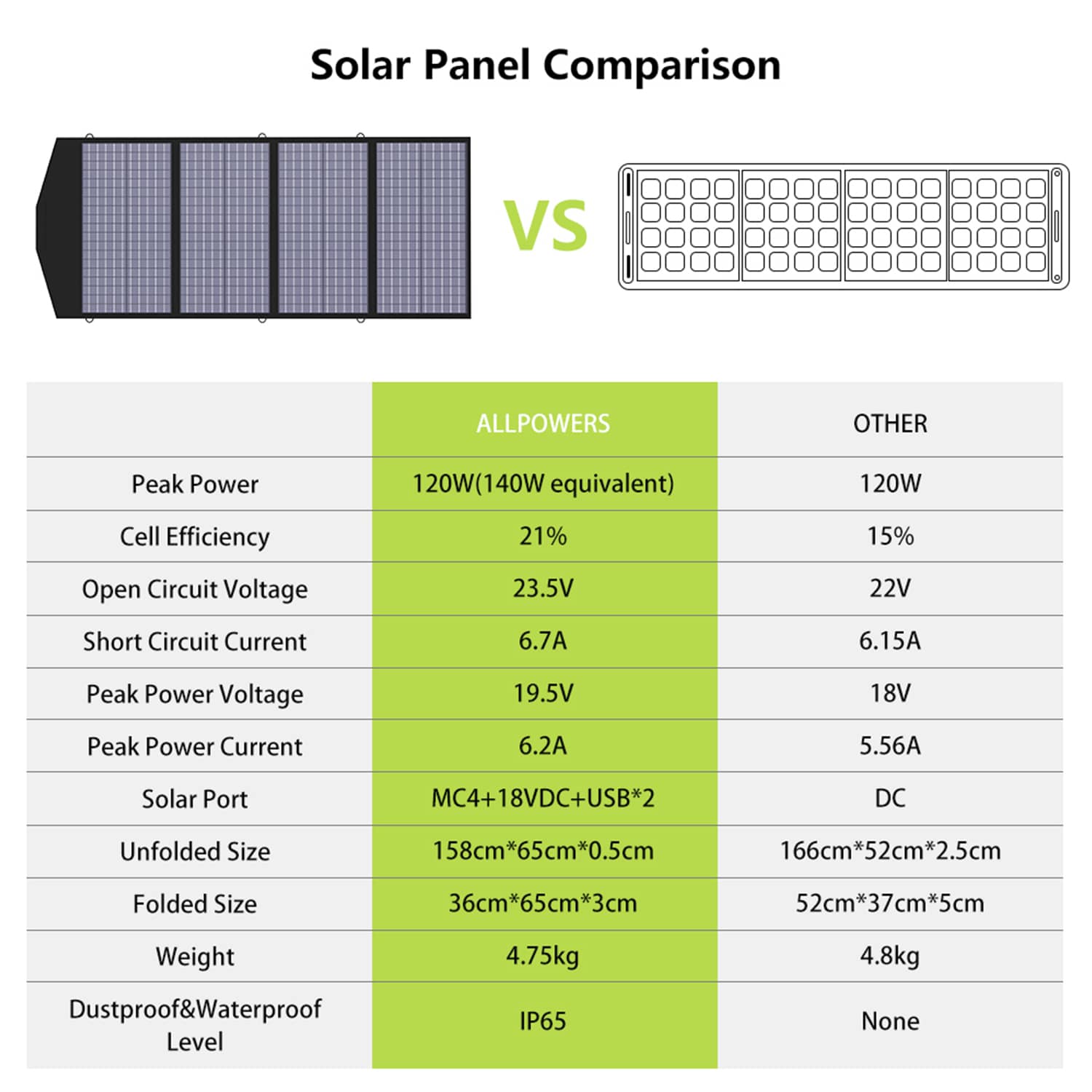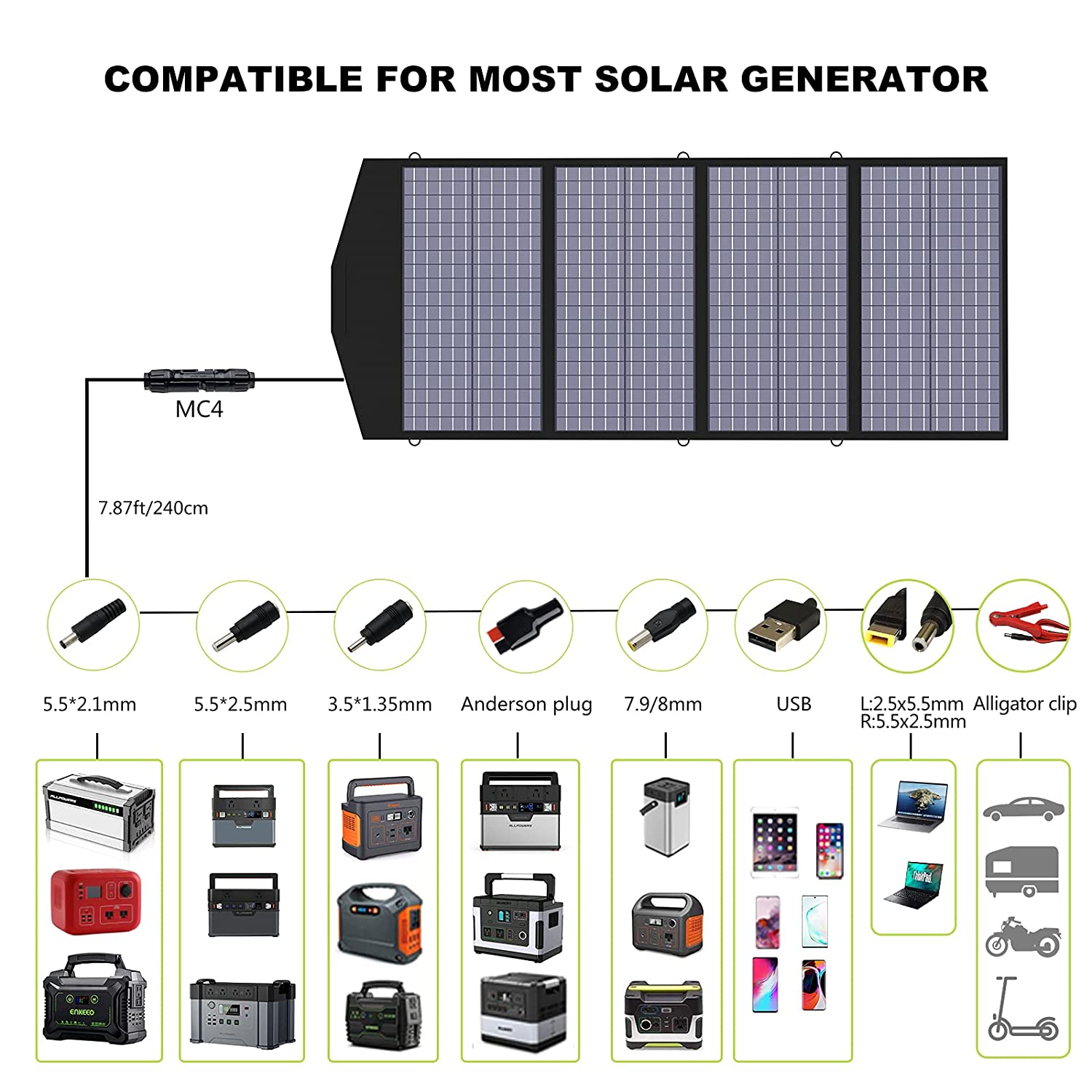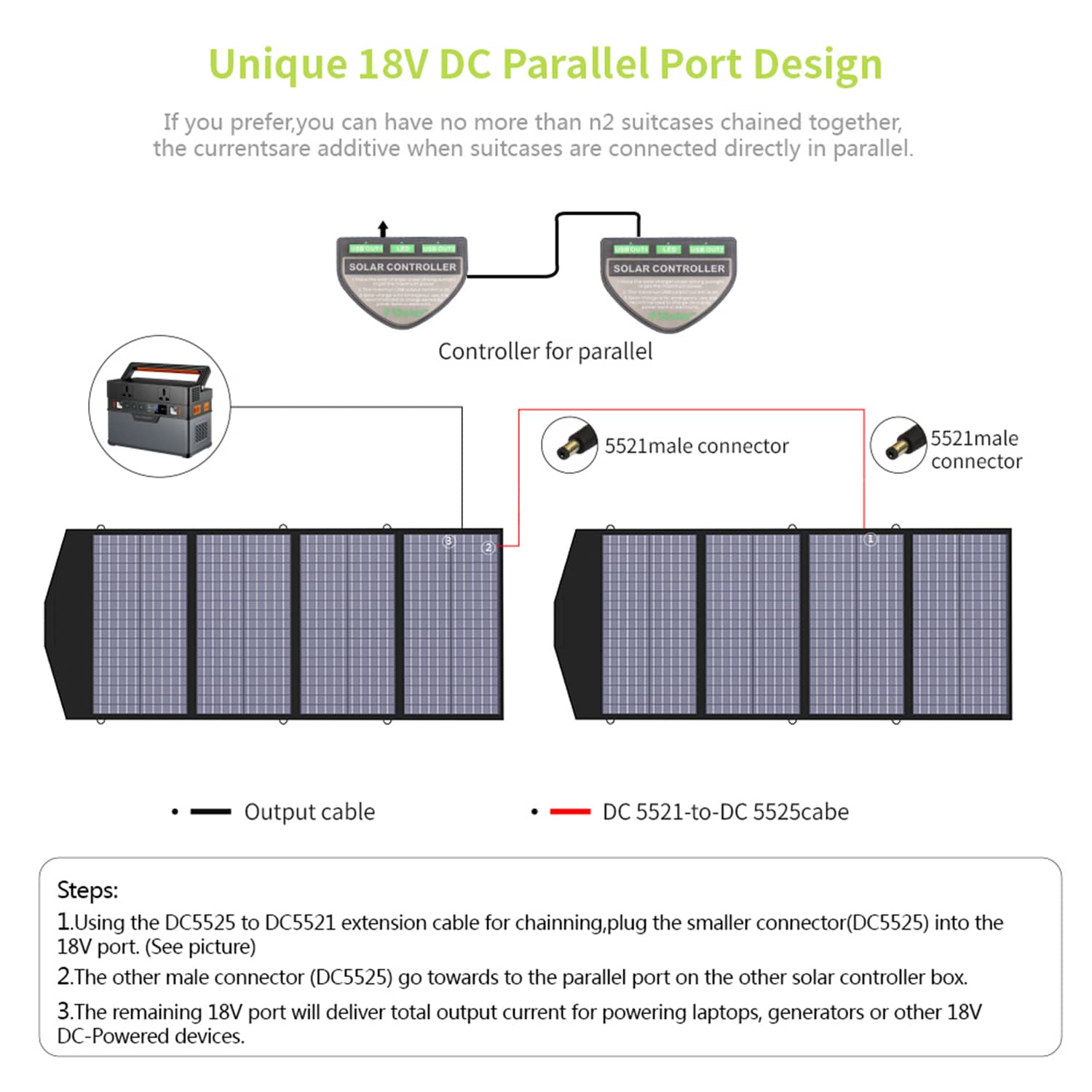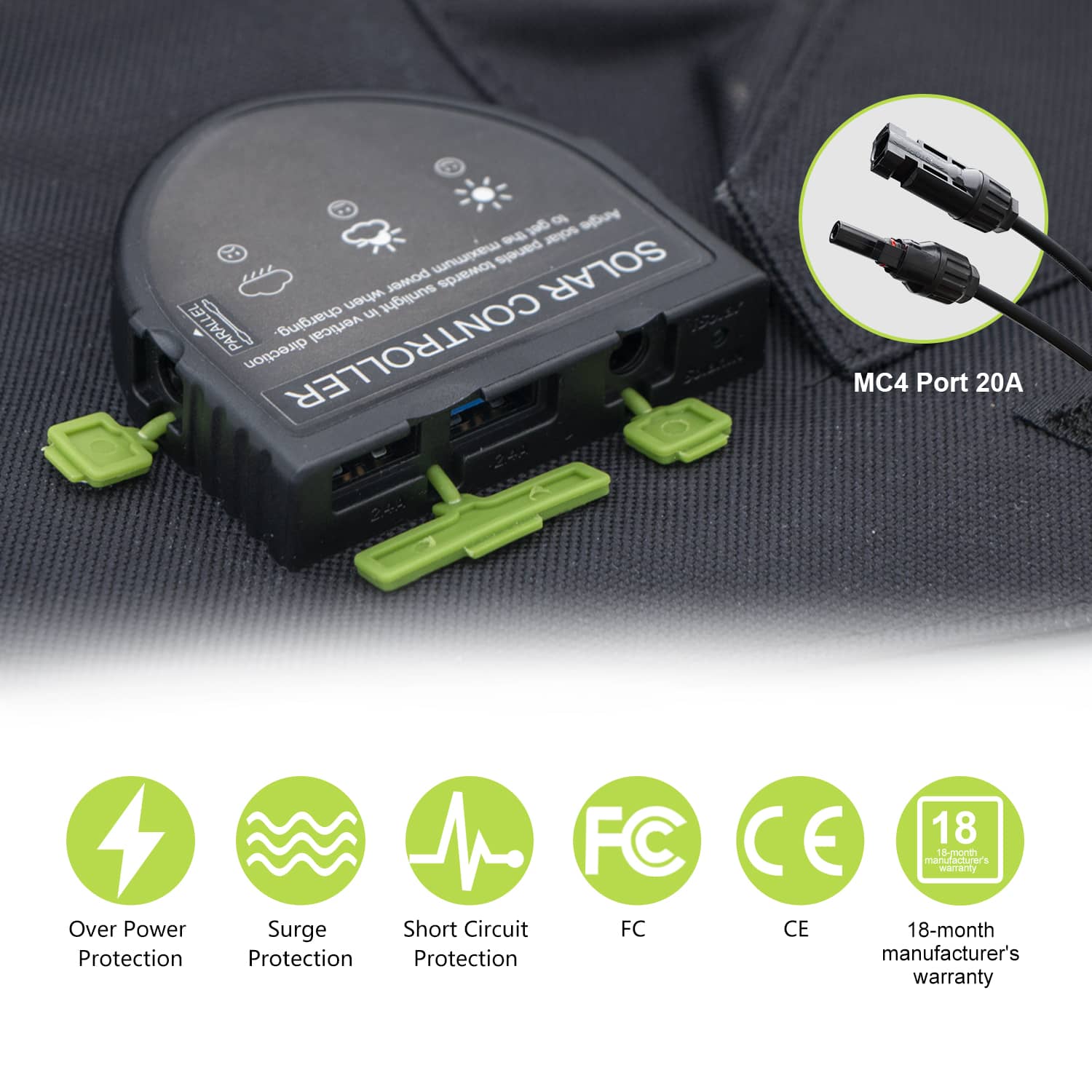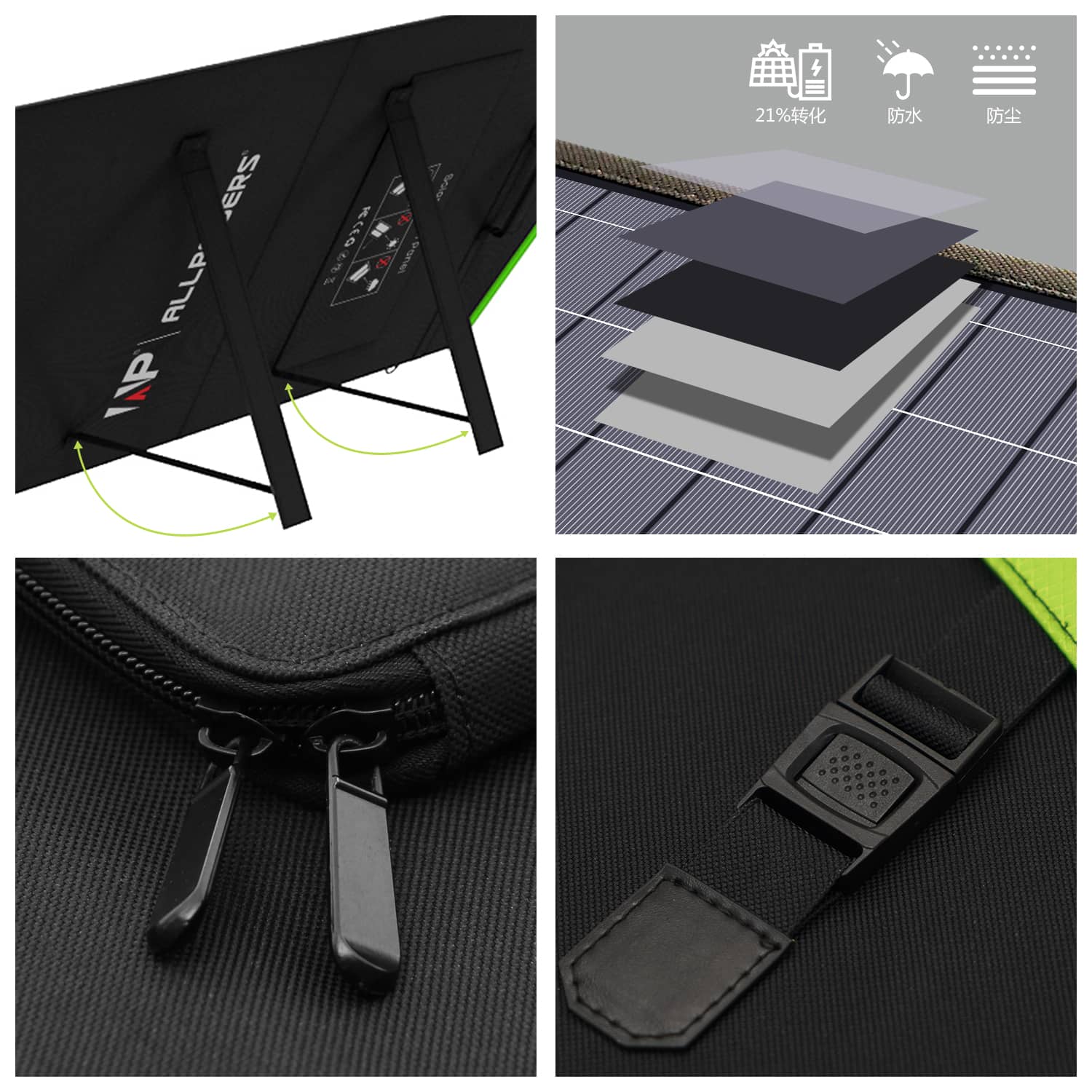 ALLPOWERS SP029 Portable Polycrystalline Solar Panel 140W
---
Local delivery, 3-5 days delivery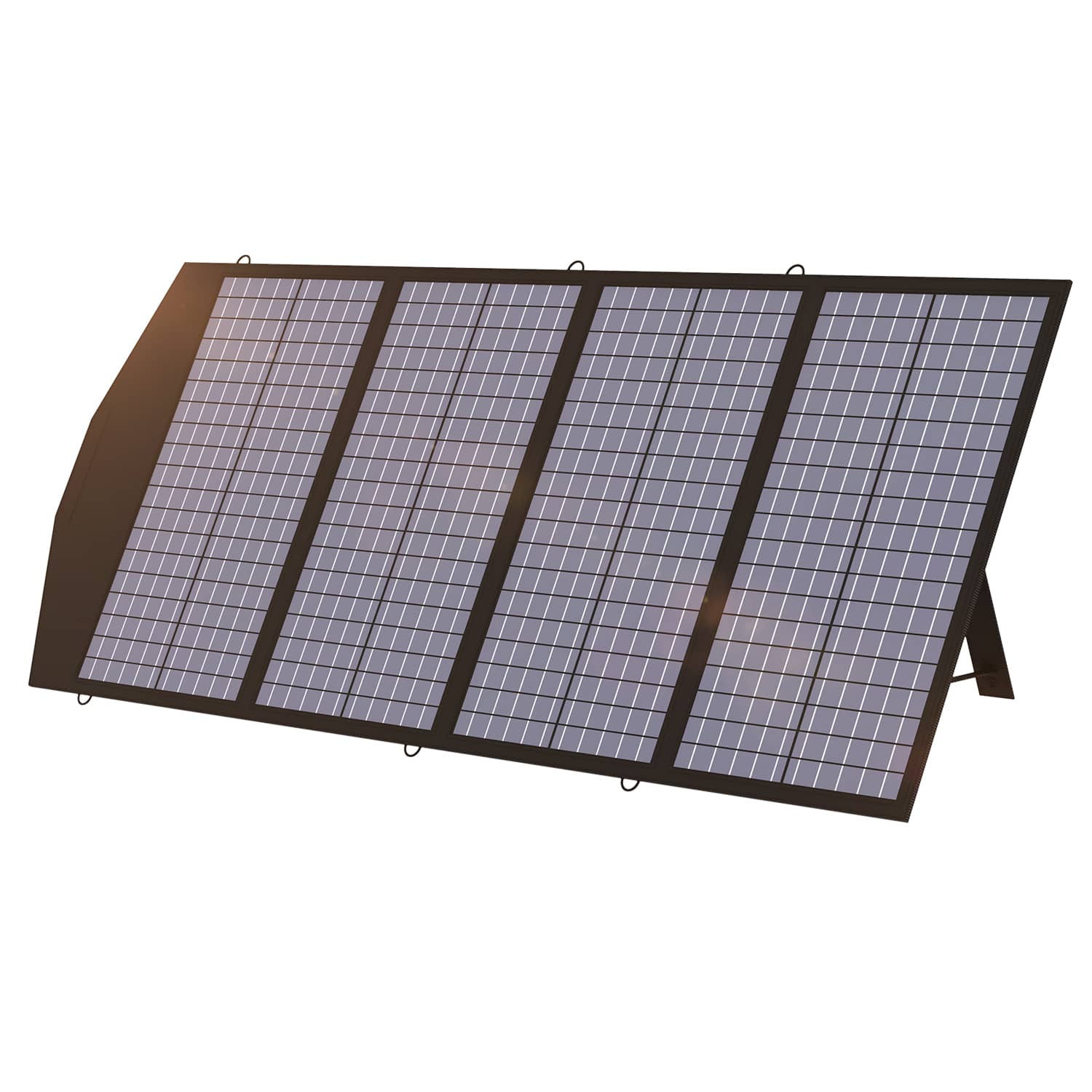 Feature Specification
High Conversion Efficiency;
Dual output(MC-4+DC Output);
Foldable & Portable;
Durable & Splash-Proof;
Download Manual
Open Circuit Voltage (Voc)
23.5V * Short Circuit Current (IOC): 6.7A
Maximum Power Current (Imp)
Maximum Power Voltage (Vmp)
MC-4 USB + DC Output
MC-4 Output can deliver 25A(max)current while the DC port only carries 10A, Dual USB port(5V/2.4A per port) for charging your 5V powered gadgets, and 18V DC output(18V/3A) for charging your laptop or 12V car battery and portable generator, the junction box parallel connecting port for connecting multiple foldable solar panels.
Wide Compatibility
Equipped with the MC4 connector and DC contrller, ALLPOWERS 140W solar panel is highly compatible with most solar generators on the market.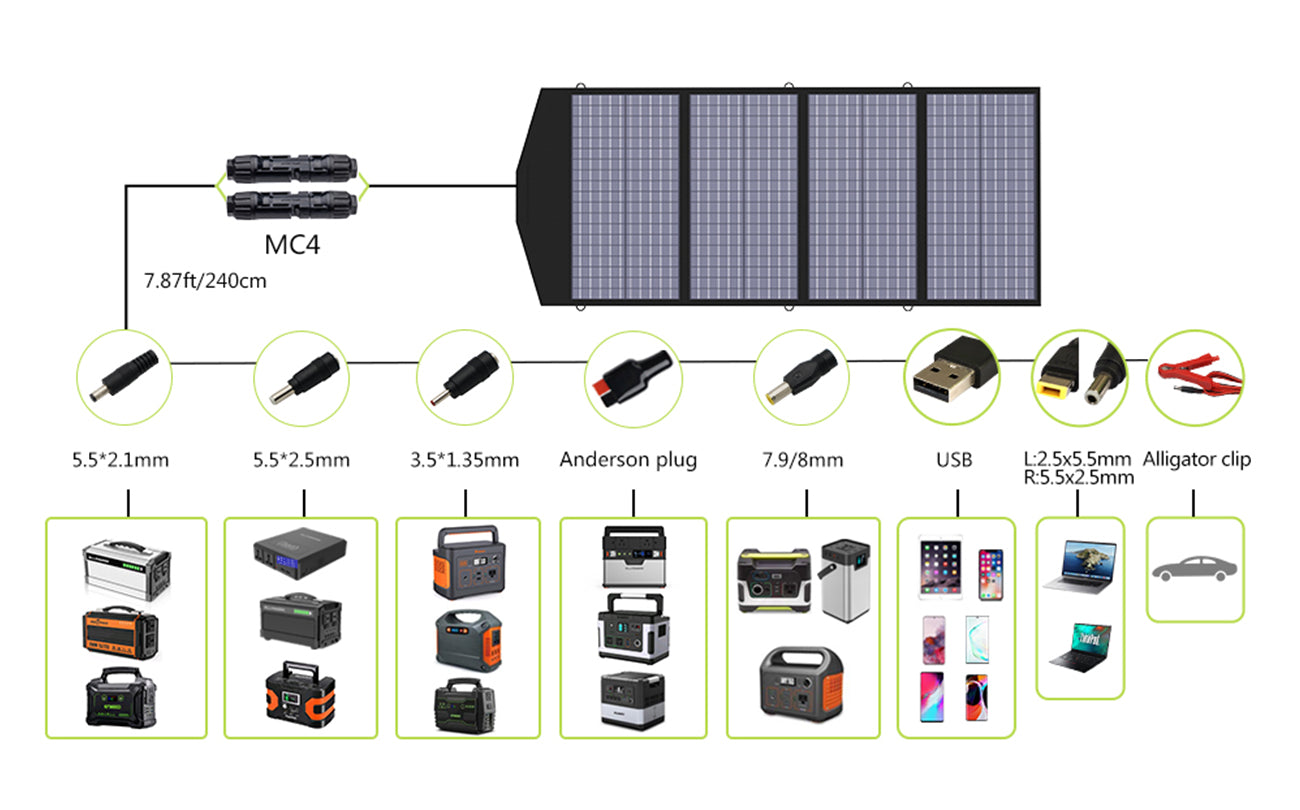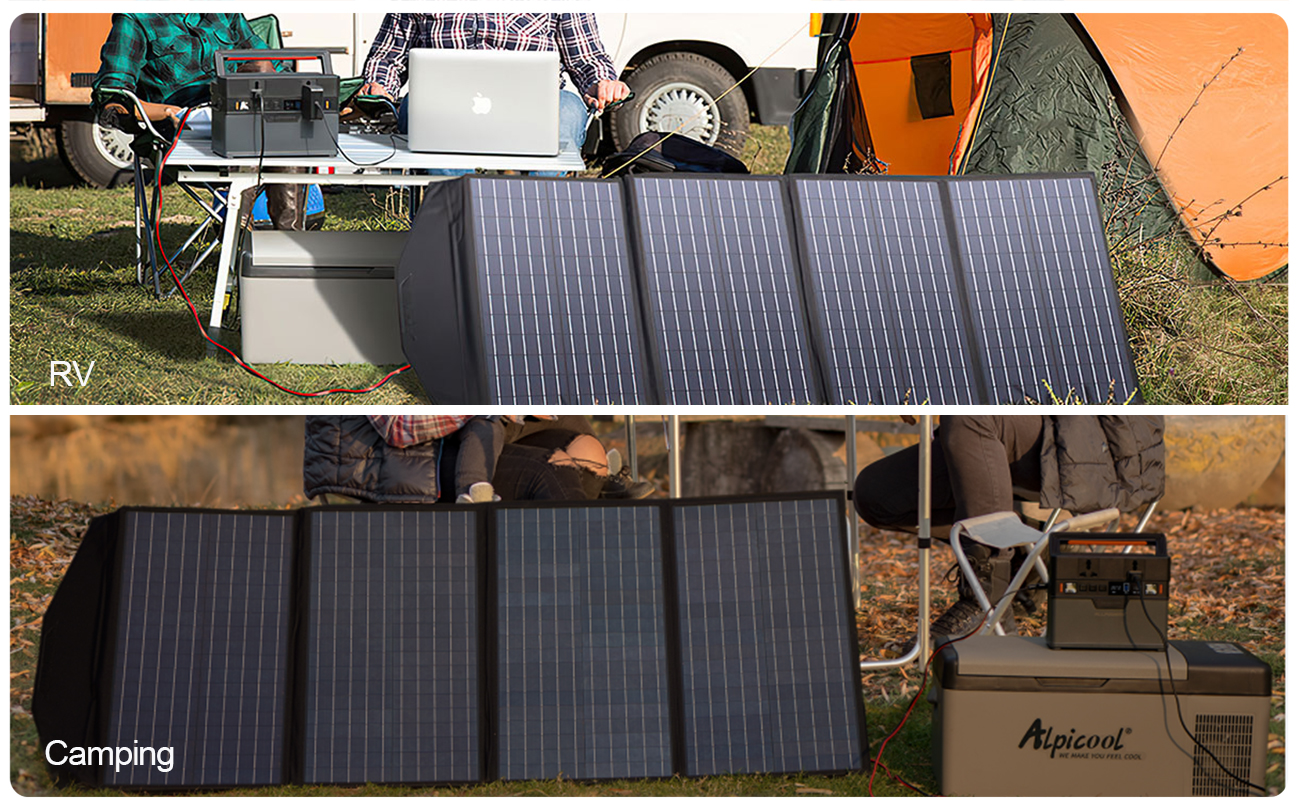 This product is rated 4.8 of 5.0 stars.
It has received 6 reviews.
We are thinking about buying these and distributing them with a product we manufacture. I am still in testing.
1 Your instructions say that you need a charge controller to charge a battery but you send a cable that connects directly to the solar panel. I will most likely toss these and not put my customer in the position of damaging their batteries. You mention this in your instructions but I don't like it.
2 It sounds stupid but it is easy to plug the two leads that come from the solar panel into each other and create a dead short. I'm taping the wires together about 2" from the end so the customer can't make this mistake. You should think about doing the same so I don't have to.
3 Your 140 watt panel has a box where you can charge a cell phone, ect. You don't mention this in your instructions. You need to send instructions that describe the use of this box. Your 200 watt panel doesn't have the same box. This seem inconsistent. What is the future here. Will the new 140 be made without a box or will the 200 have a box included???
Thanks for listening, Frank Diebold WaterStep
ALLPOWERS 140W Portable Solar Panel Charger is decent. This is my second unit
When in full sun I was able to get 6 amps. I love that these are glass panels that will not get scratched easily, yet at only 10lbs are easily carried. All the adapters make it that much more versatile.
I already have an AllPowers 372Wh Power Station Generator. Which works great. I have used it to power lights and fans during a power outage. Also used it to power Christmas lights on my pontoon boat this year. The Power Station is easy to use, well built and even supports Bluetooth connectivity through an app on my iPhone. I compared many brands before choosing Allpowers. In the end AllPowers offered the most features, quality and value for the price. Very glad I made the Allpowers choice and highly recommended it. I am an AllPowers fan.
Compact size, fairly light weight, well made. What's not to like?