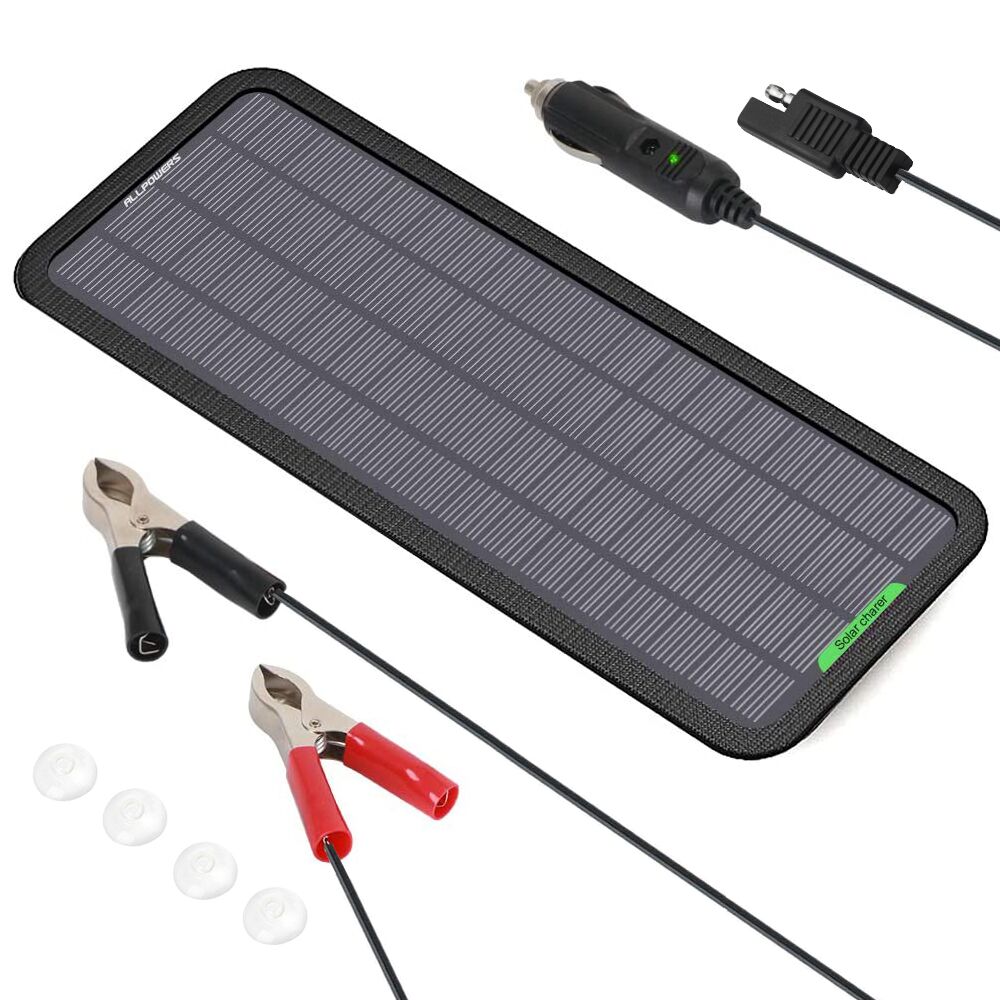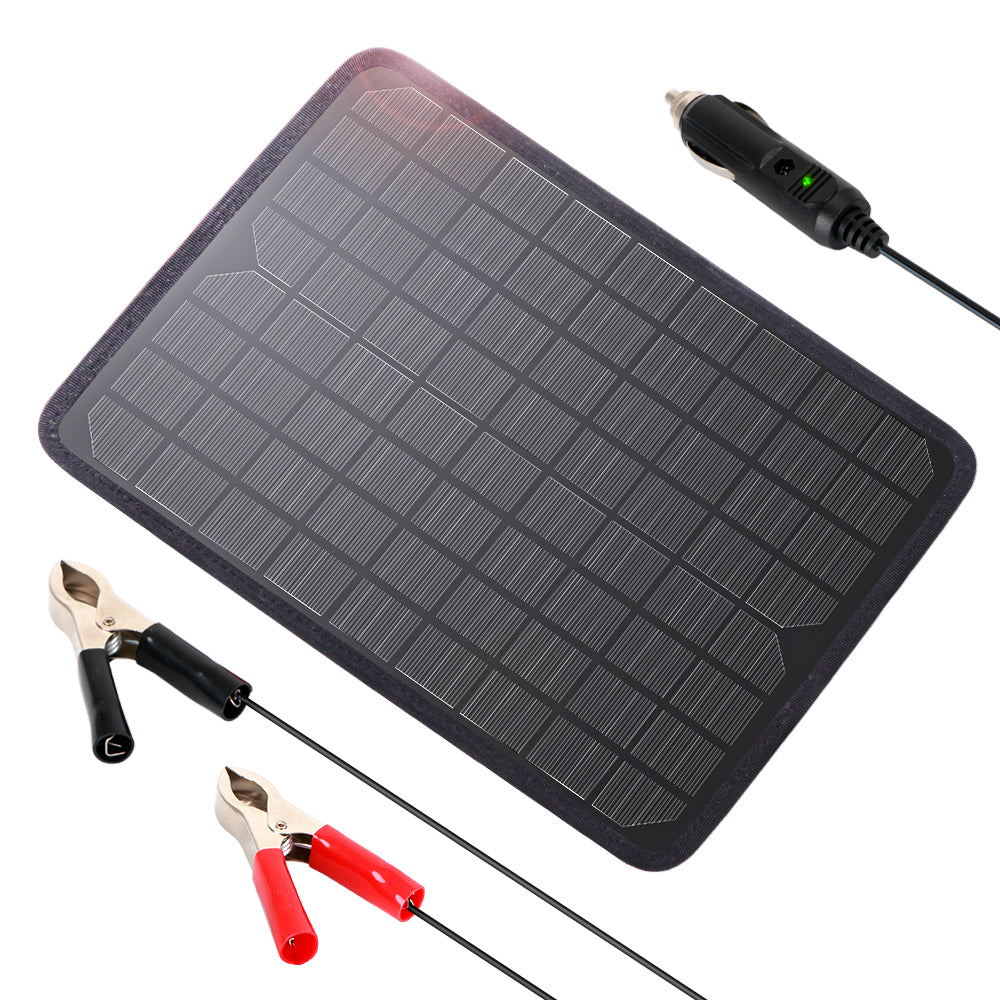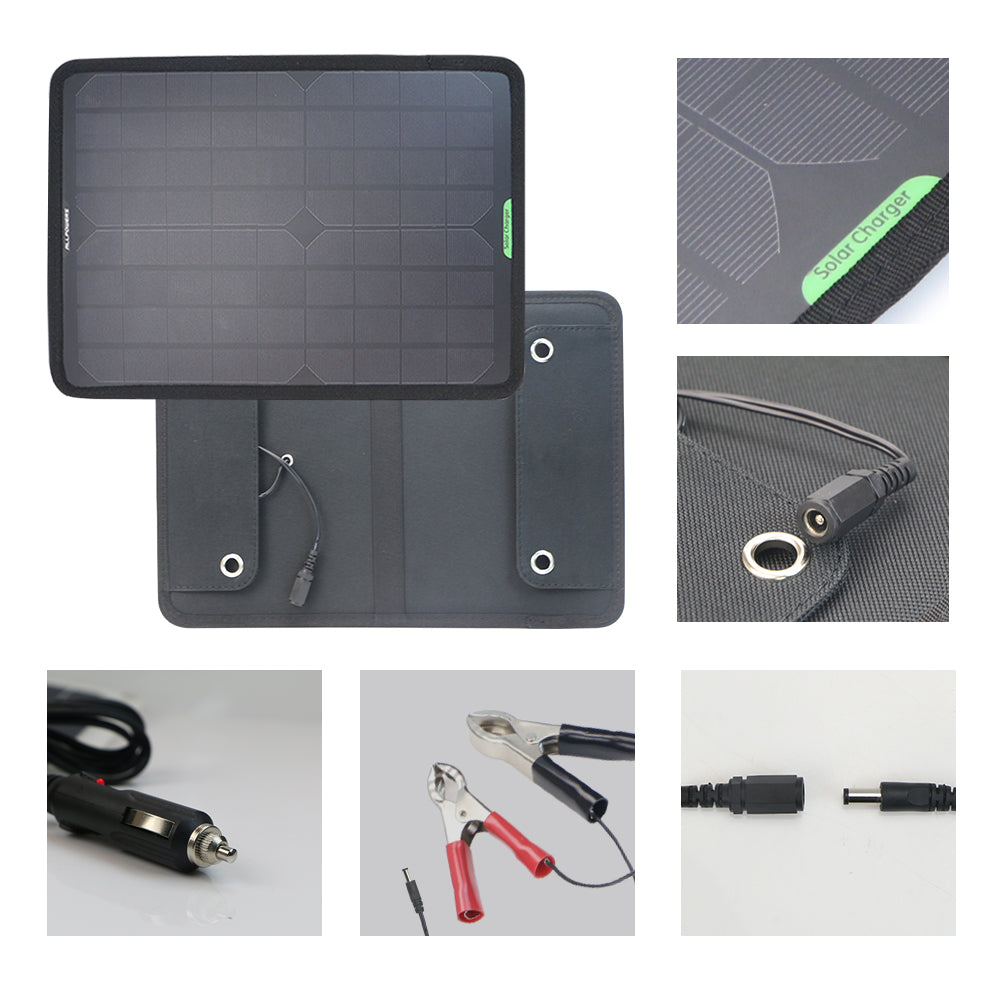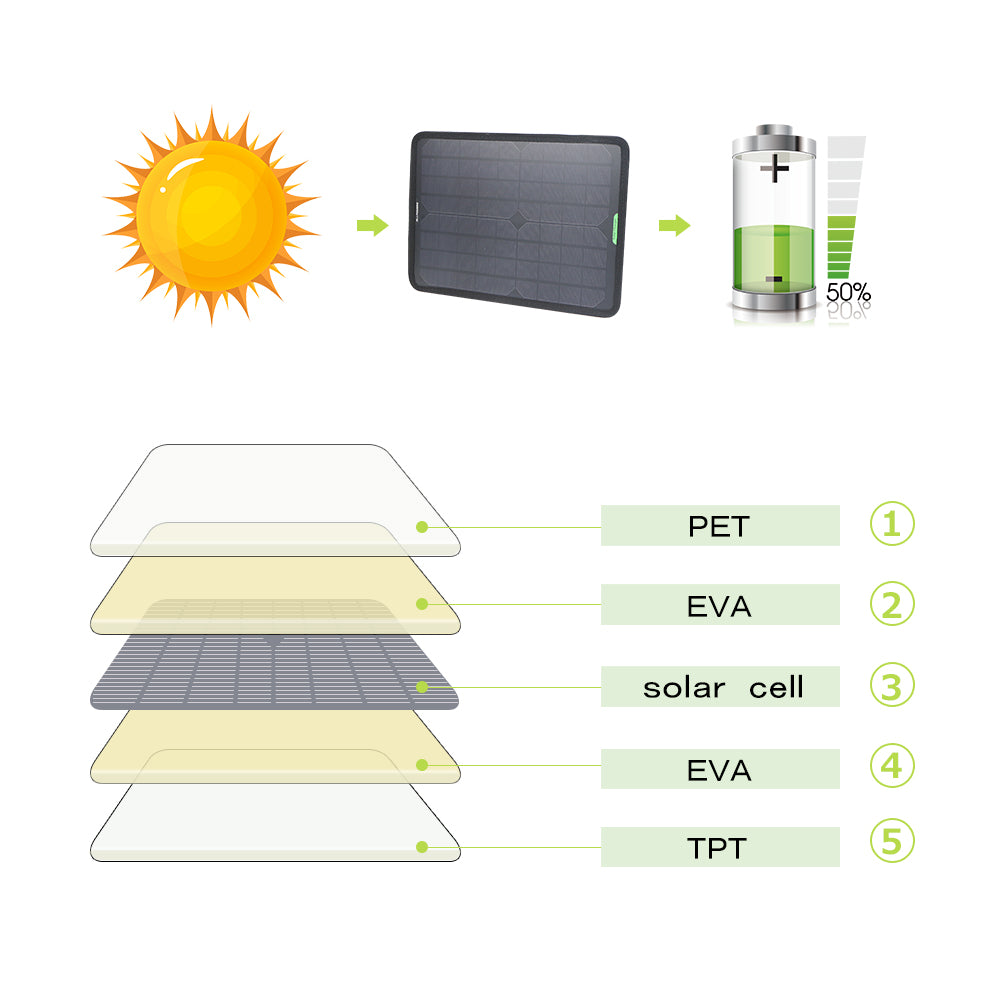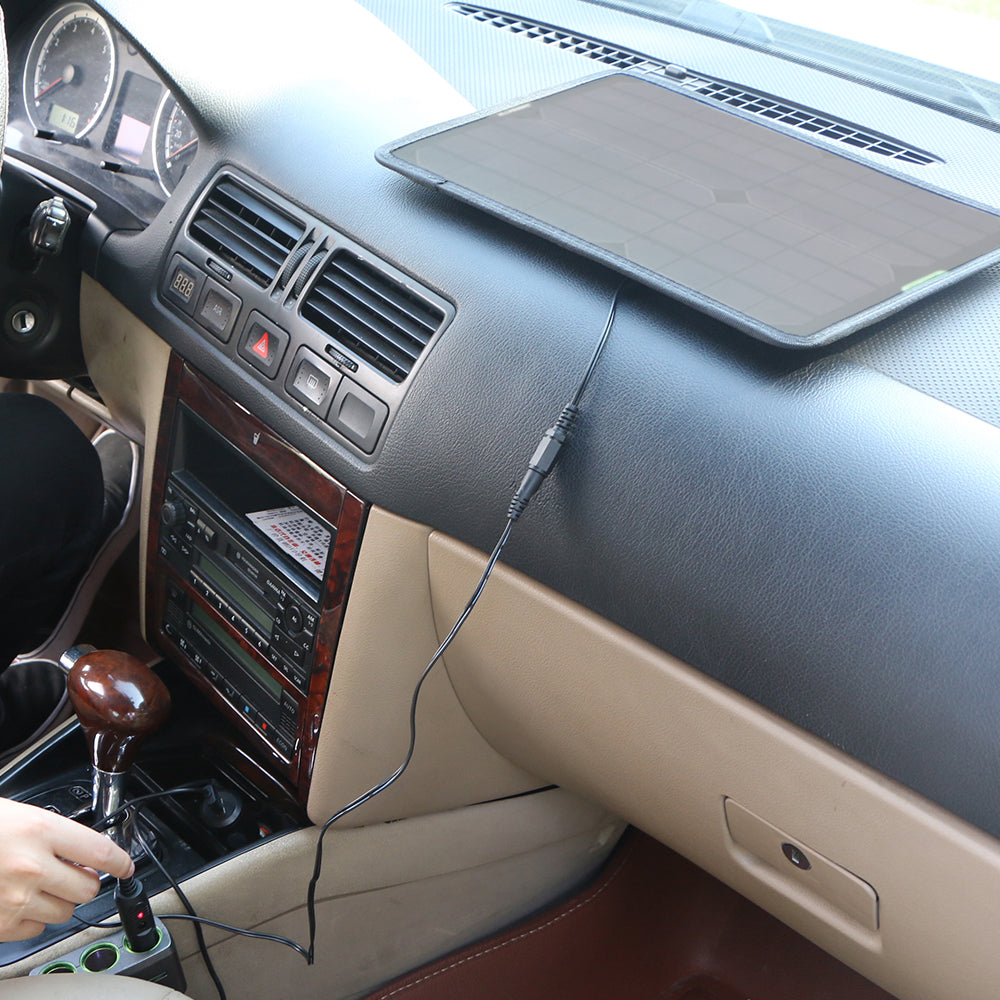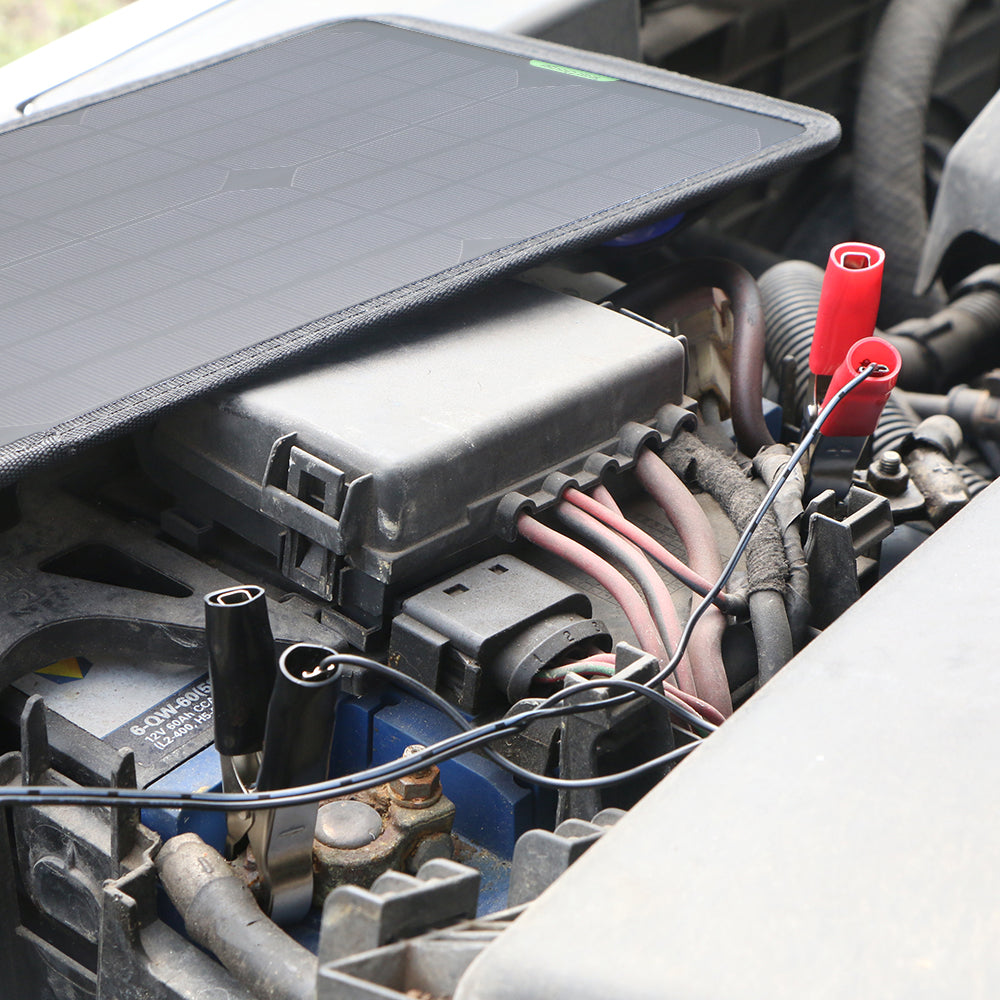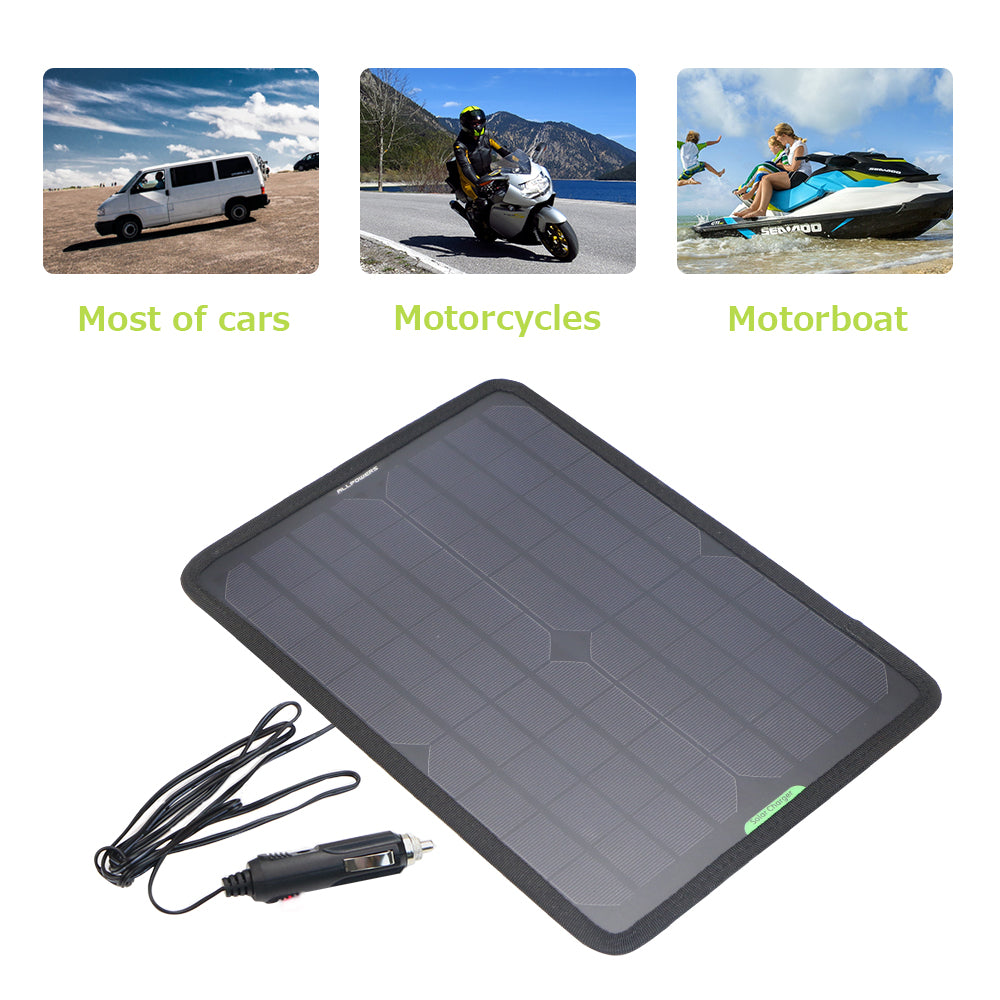 ALLPOWERS 18V 5W Portable Solar Car Battery Charger
---
Local delivery, 3-5 days delivery
Features 
ALLPOWERS 18V 5W portable solar car battery charger can charge 12V batteries with the power of the sun and create 5Watts of energy, output current of 550mAh

Mono-crystalline silicon panel works in all daylight conditions and is weatherproof(rain drop is OK, but not completely waterproof)for added durability

Environmental protection and energy saving, which can extend the battery lifetime. Perfect solution for charging the batteries of motorcycles, automobiles, snowmobiles, tractors etc..

Built-in blocking diode to prevent reverse discharge, not only maintains the battery lifetime but also extends its usage life.
Specification
Solar Panel: Monocrystalline silicon 12V 5W
No-load voltage: 18-23VDC
Maximum Load voltage: 18V
Output current: 400mAh-550mAh(Max.)
Size: 330 x240x5mm/12.9 x9.5x0.2inch
Weight: 381g/13.4oz
What's Included
1 x Solar trickle battery charger maintainer
1 x Car charger cigarette lighter plug (power cord 1.5m)
1 x Battery charging clip line (power cord 1.5m)
4 x Suction cupds
1 x User Manual
Attention
(1)Remaining power of your battery is no less than 60% before attaching it
(2)This item is just battery maintainer, keep a battery topped off
(3)Make sure a "live" lighter socket: the socket gets power at all times from the battery, you can test this by plugging in a phone charger or other accessory with the ignition off--if the accessory turns on, that means the socket is "on" at all times.
(4)For modern vehicles, there are body control modules (computers), alarm systems, immobilizers and lock monitoring. All of these units will rob electricity from the battery when it is not in use. Also, cars batteries naturally discharge itself when not in use. For such cases, it is suggested to leave the battery charger connected with batteries for the whole off-season to offset the nature loss, but for vehicles outside the garage, an off-gird solar battery maintainer may be the best choice.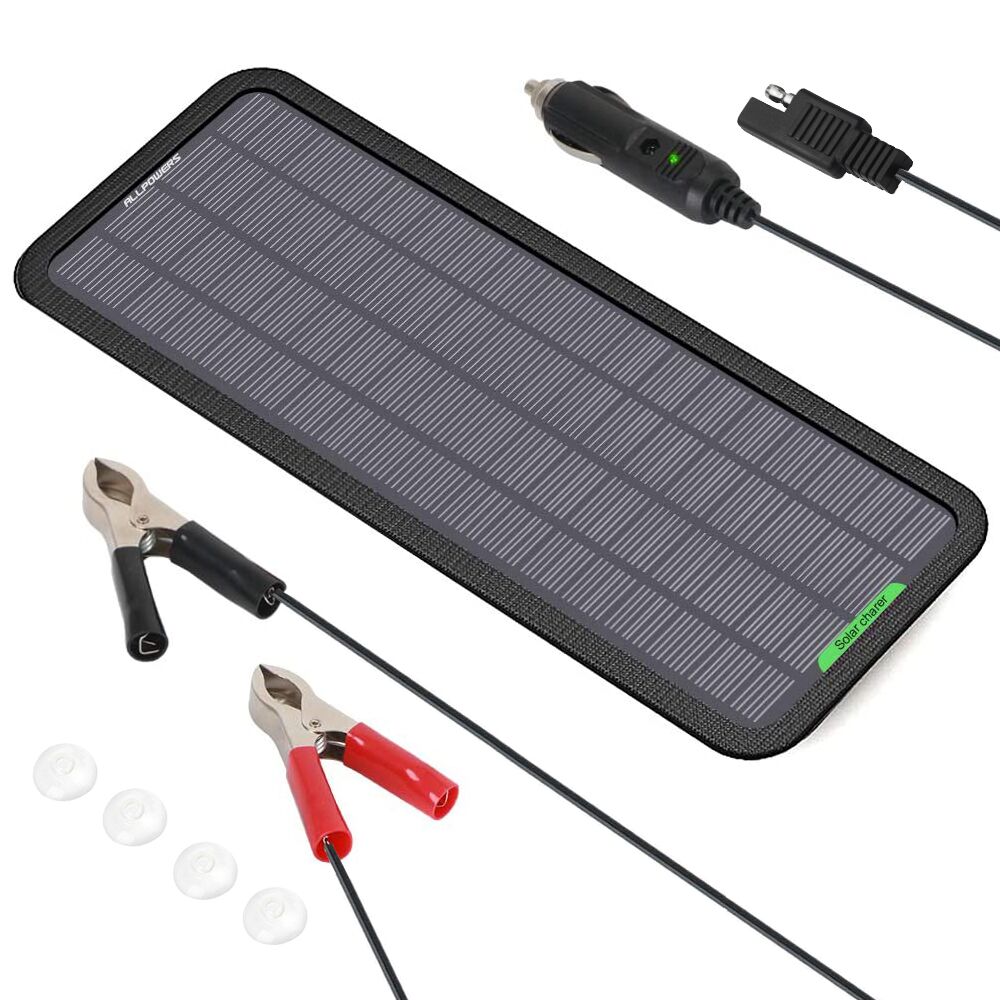 This product is rated 5.0 of 5.0 stars.
It has received 1 review.
Bob's 18v5w review
I originally bought one of the 18v5w solar chargers for my 2002 Ford Ranger. Unfortunately it wasn't powerful enough to hold the charge from all of my residual loads even when everything was turned off. I intend to use this one to trickle charge the camper in the bed of the Ranger. That battery gets completely disconnected so I think it will work ok. I just need a water proof transparent cover for it. So I bought two more and have connected them in parallel for the Ranger battery. I'm hoping that 10w will cover all of the residual loads. We'll see.